Trusted Texas Real Estate Commission Home Inspection Instructor
Hi! I am David Selman, Professional Home Inspector, and Owner of Selman Home Inspections, Inc. I am also a NACHI Certified Master Home Inspector. Trusted by the Texas Real Estate Commission (TREC) as a real estate instructor for those looking to become Professional Home Inspectors, I work as a field instructor for American Home Inspection Training (AHIT). As an instructor, I have seen several key areas that new home inspectors struggle with as they get started in this industry. For this reason, the following resources are now available to help all home inspectors be the best they can be.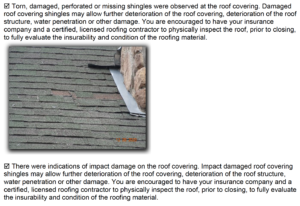 Whisper Reporter Home Inspection Template
At Selman Home Inspections, we have been using report-writing
software from Whisper Solutions for many years. It is called "Whisper Reporter". We have reviewed 6 of the top-rated report-writing applications and find that Whisper Reporter outperforms them all based on our inspection processes and overall cost. For those who choose to use Whisper Reporter, we offer the template that we use every day to perform our own home inspections for sale at $149.99. If you have questions or would like to purchase our proven template to kick-start
your home inspection report writing Contact Us and we will call you to answer questions and take care of the payment. After purchase, we will email you two PDF files that are the template.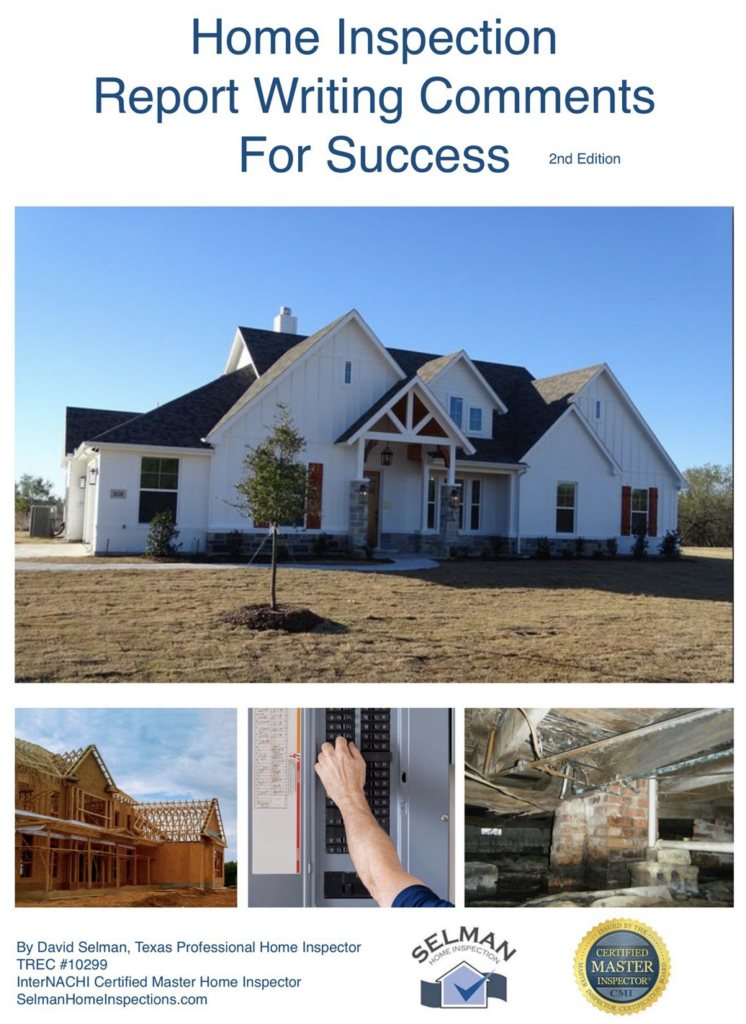 Home Inspection Report Writing Secrets For Success
As a trusted TREC Professional Home Inspection instructor, one of the biggest struggles for new inspectors is learning to write professional reports. While learning how to perform the technical part of an inspection and getting licensed is challenging enough, creating well-written comments takes years of trial and error and experience. David Selman wrote the book "Home Inspection Report Writing Comments For Success" and made it available on Amazon.com to help new inspectors get a great head start no matter what software they choose to use.
Professional Home Inspection Report Client Agreement Contract
It is also challenging for new home inspectors to develop a contract or agreement to be used with their clients. It is important for home inspectors to have a well-written "inspection agreement" that the client agrees to and signs prior to the inspector performing the inspection. The inspection contract or agreement not only protects you from frivolous law suits, it also helps to set client expectations about what we actually do and don't do. If you are a new inspector and would like a copy of the home inspection agreement we use to give you a great basis to start from Contact Us. The cost is $149.99. Once purchased, we will email a copy to you. While this agreement has served us well for many years, we encourage you to edit the document to suit your needs and to have your own attorney review the agreement.
Home Inspection Career With Selman Home Inspections, Inc.
We are always interested in hiring newly licensed Professional Home Inspectors to join our Christian company. There are many good inspectors that simply want to perform home inspection services but have no interest in running a business. If you are a newly licensed Professional Home Inspector and have no interest in running your own business, Contact Us.