About Us Selman Home Inspections, Inc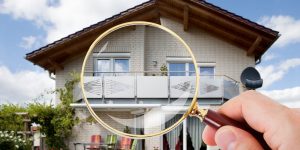 Are you looking for the best home inspection service in Dallas Fort Worth? Founded by NACHI Certified Master Home Inspector, David Selman, we serve all of North Texas.
So what do we check? Every inch of the property is inspected, including the roof, structural, electrical, air conditioning, and plumbing. We climb in the attic unless there is absolutely no room. We check the interior and the exterior, including pools, sprinkler systems, and septic systems. We will notify you of every item that has a concern.
You will receive a detailed professional home inspection report within 24 hours of the inspection. There will be a photo and a description of every item that needs attention. There can be major issues in homes that look gorgeous, and we will be looking for them. No home is perfect, not even a brand new home. Most of the findings will be minor, but we include them, so you know what you are buying. A lot of maintenance gets neglected on houses, and usually, they are effortless to fix. Our narrative home inspection reports are easy to read. We also include a summary report that includes items that need further evaluation, safety items, repair needs, items to monitor, and deferred cost items. If you plan to ask them to do the repairs or give you credit, you can easily provide the report to your agent or seller for use in negotiations.
We are committed to client satisfaction, which is why we are prepared to offer our Guarantee.
If you need the best home inspection in, North Texas Dallas Fort Worth, make the wise move and contact Selman Home Inspections, Inc. You can schedule online or call (469) 458-7555.
Selman Home Inspections, Inc.
Let this experienced Fort Worth Dallas Home Inspection company help keep you from buying the dreaded 'Money Pit'!
We take pride in our commitment to following high standards and providing a professional service to all of our clients. We truly appreciate you thinking of us.
ARE YOU READY TO ORDER?
Call us today at (469) 458-7555 or simply click here to book your own inspection appointment 24/7.
SCHEDULE YOUR INSPECTION TODAY!
Selman Home Inspections, Inc.
"Professional, Thorough, Trusted"